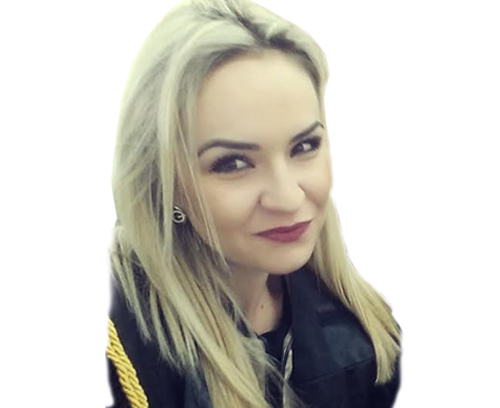 Av. MSc. Orgesa Daci is one of the founders of Albanian Rule of Law Center. She is currently serving as a lawyer at "Daci and Associates" Law Firm. She covers civil and administrative cases, although recently she is taking penal cases as well.
Attorney at law MSc. Ogresa Daci, graduated with a bachelor degree in Law from the
Faculty of Law of the University of Tirana in 2011, and in 2013, she graduated with a
master of sciences degree in Criminal Law from the same University. In 2013 she also received the title Lawyer. Furthermore, beside her formal education, she has attended a variety of seminars and trainings, giving her an advanced understanding of the legal framework in the Albanian Justice system.