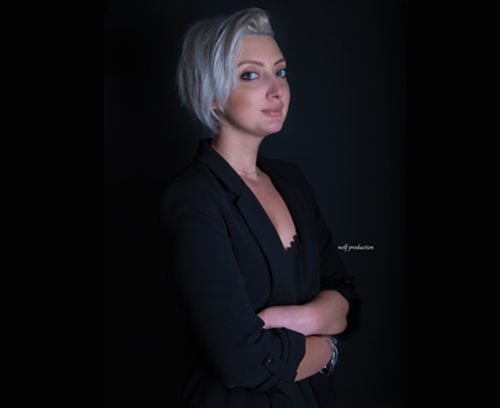 Ermira is one of the founders of Albanian Rule of Law Center and she currently serves as the Head of Projects of the organization. She has extended experience working in the non-profit arena with well known international organizations such as International Rescue Committee, Committee on the Status of Women NYC and the United Nations. She was engaged in different projects with duties ranging from assisting in coordinating and managing programs to supporting the refugees with legal advises and paperwork completion.
Furthermore, in her home country, Ermira was assigned as Chief of the Representative Sector, of the Department of Justice at the Ministry of Interior of the Republic of Albania where beside representing the Ministry at all level courts, she was part of the task forces drafting resolutions, international treaties and agreements, and legislations initiated within or by different Sectors of Ministry of Interior and represented the Republic of Albania in the Disaster Preparedness and Prevention Initiative for South Eastern Europe Meeting.
She was born in Korҫa, and she moved to the United States where she graduated with a Bachelor of Science in Criminal Justice with focus on juvenile delinquency, from the Lock Haven University of Pennsylvania. Passionate about education, Ermira, graduated with the Masters of Law in International Commercial Law, in 2012,a dual degree received from the New York University of Tirana and Greenwich University of London, where she had the opportunity to gain extended knowledge in international Law. Furthermore, in 2014 she received a Certificate in "Emerging Leaders", from Harvard University, Kennedy School of Government. In 2017, she graduated with her second Masters in International Relations at The New School located in New York City. She has recently returned to Albania, after dedicating a considerable amount of time to her education and career in USA, in order to contribute to the development of her country.